| | |
| --- | --- |
| | Galleria permanente degli artisti ospiti del mese |
BTDesign Art Gallery is where worldwide artists winners of the Golden Art Site Award present their most significant production.
The gallery guests each month different artists in personal dedicated exhibitions.
At the end of the monthly exhibition each artist maintains a personal page in this Permanent section showing a selection of artworks, some biographical information and a link to his/her personal artsite.

BTDesign Art Gallery è lo spazio virtuale dove i visitatori di questo sito incontrano gli artisti di tutto il mondo vincitori del Golden Art Site Award.
Ogni mese viene presentata la mostra personale di un vincitore, con una selezione di alcune delle sue opere più significative.
Al termine del mese di esposizione gli artisti mantengono uno spazio permanente che ospita alcune opere, le note biografiche e il link al loro sito personale.

BTDesign Art Gallery es donde los los artistas de alrededor del mundo ganadores del Golden Art Site Award presentan una colección representativa de su producción. La Galería presenta cada mes diferentes artistas a quienes se les dedica una exhibición personal de su obra. Al final del mes, cada artista mantiene su exposición personal en la sección Permanente. para mostrar una selección de obras artísticas, datos biográficos y el enlace a su página personal.
And the winners this month are....

GOLDEN ART SITE
Gianfranco Cappuccini
Photo Vinc
Miquel Bohigas Costabella
Mansco Style
The sixth edition of the BTDesign Annual Art Award, The Master of 2006. And the 2005 winners are... Click here.

Clicca qui per conoscere i vincitori delle precedenti edizioni.

La nueva edición del Reconocimiento BTDesign Annual Art Award . Click aqui para leer el reglamento, panel de jueces y artistas vencedores.




Click here to preview our Upcoming exhibitions ::: Prossime mostre
Próximas exhibiciones

Bartek Jurkowski
Pier Giorgio Bonassin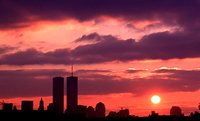 In loving memory
Linda Ann Bernstein
13 March 1958 - 16 September 2004
Articles and Other Contributions



Visit Barbara Tampieri's photogallery at Mega-Pixel.net
Visita la mia galleria fotografica su Mega-Pixel.net
"Computer Art : A Contradiction in Terms ?"
by Paula Barclay
Link for Mac - Netscape Users



Visita la mostra di scultura e spedisci le cartoline!
Visit the new sculpture gallery and send original cards!
¡ Visita la nueva galería de escultura y envia tarjetas originales !
---
Copyright © 1999-2006 Barbara Tampieri
Design by BTDesign
Flash logos and Spanish translations by Rocío Heredia
| | |
| --- | --- |
| | Il sito ufficiale del maestro Tampieri. |
The Official Site of a master of Italian fine arts. The permanent exhibition of more than 80 paintings, sculpures, drawings and prints. An artist who has been in fine-arts for 65 years.

Più di 80 opere in mostra permanente, 65 anni di carriera di un maestro dell'arte italiana contemporanea.
Nuova galleria di scultura e cartoline esclusive! clicca qui

El Sitio oficial del Maestro Italiano de las Artes Plásticas. Exposición permanente con más de 80 pinturas, esculturas, dibujos y litografías. Un artista que ha dedicado 65 años al arte fino.
Visit the Image of the Month winners gallery.
Visita la galleria dei vincitori dell'Immagine del Mese.



Memberships and Reciprocal links

Have an Art Resource? Link to us
Nota sul copyright
Copyright note
Le opere esposte rimangono di proprietà esclusiva degli artisti. La loro riproduzione non espressamente autorizzata è vietata.

All artworks displayed in these pages remain the exclusive property of the copyright owners. Unauthorized reproduction is forbidden.

Todas las obras de arte mostradas en estas página son exclusivamente de derechos reservados en favor de su autor. Queda estrictamente prohibida la reproducción sin autorización.

Free DHTML scripts provided by