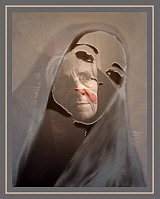 Click on thumbnail to enlarge
drag/close images
Clicca sul thumbnail per ingrandire/nascondere
trascinare l'immagine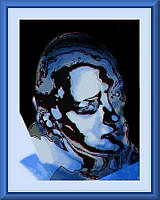 Helyn Davenport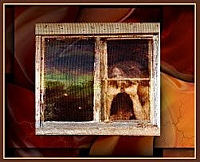 Guest artist - September 2001
Accomplished photographer and Florida native, Helyn Davenport, expands on her 25 years of award winning photography to include digital manipulation of her work. Combining years of dedication to promoting the industry, the appreciation of the arts, and leadership to art-related societies, Helyn delves into the virtual world of the Internet. She is a member of the International Association of Digital Fine Art Printers and serves as President of Pixiport.
A Psychology and Business major from St. Petersburg Junior College in St. Petersburg, Florida, Helyn's work has evolved from her journey through self-discovery and her gift of visual expression of the journey is apparent in every piece. With a diversified background that has included Television Production, Marketing and Counseling. Helyn's work has been featured in numerous publications and galleries, winning competitions for her photographic work.
Personal statement:
"Rewarding photography comes from building on existing styles rather that repeating them. In order to develop ones own style, it is important to have the courage to think freely, expressively and inventively."
Visit Helyn Davenport's Gallery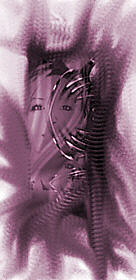 Helyn Davenport is a member of the Photography and Digital Art Juries for the Master of 2005 Annual Art Award
---
Nota sul copyright
Copyright note
Le opere esposte rimangono di proprietà esclusiva degli artisti. La loro riproduzione non espressamente autorizzata è vietata.

All artworks displayed in these pages remain the exclusive property of the respective artsts. Unauthorized reproduction is forbidden.

Todas las obras de arte mostradas en estas página son exclusivamente de derechos reservados en favor de su autor. Queda estrictamente prohibida la reproducción sin autorización.