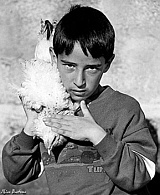 Click on thumbnail to enlarge
drag/close images
Clicca sul thumbnail per ingrandire/nascondere
trascinare l'immagine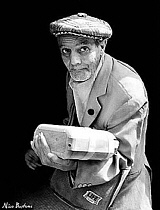 Nico Bastone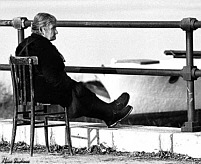 Guest artist - June 2002
Master of 2002 winner
Best Photographer
"My name is Nico Bastone and I was born in Piana degli Albanesi (Sicily) in 1953. I fell in love with photography in 1967 at school in Turin when I attended a photography class whose teacher was a photo-amateur friar, Father Giuseppe. I didn't own a camera myself at that time, we were ten pupils and a Smena 8, a Russian camera. At 19 I bought my first reflex, a Yashica FR, a great camera which I am still using these days. Now my equipment is more complete, a Contax and a Leica with original lenses, but I can say that when you get fascinated by photography every camera can be great to let you express yourself. The pleasure is on watching the world through its eye, keeping your finger ready to shot and capture the image.
When I started to build my website I had to accept the idea of publishing optimized pictures which were quite different from the originals. You know, you have to compromise between fast loading time and quality. The pleasure of showing your works to the wider Internet public is the best reward though. I present my photos with a musical comment, generally midi files. This not just to make the wait for loading acceptable but to comment each image and complete it. I think music is the perfect way to comment an image because both means of expressions do have much to do with emotions, and that is what I am looking for."

Visit Nico Bastone's website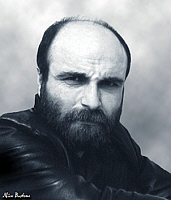 Nico Bastone is a member of the Photography Jury for the Master of 2005 Annual Art Award
---
Nota sul copyright
Copyright note
Le opere esposte rimangono di proprietà esclusiva degli artisti. La loro riproduzione non espressamente autorizzata è vietata.

All artworks displayed in these pages remain the exclusive property of the respective artsts. Unauthorized reproduction is forbidden.

Todas las obras de arte mostradas en estas página son exclusivamente de derechos reservados en favor de su autor. Queda estrictamente prohibida la reproducción sin autorización.